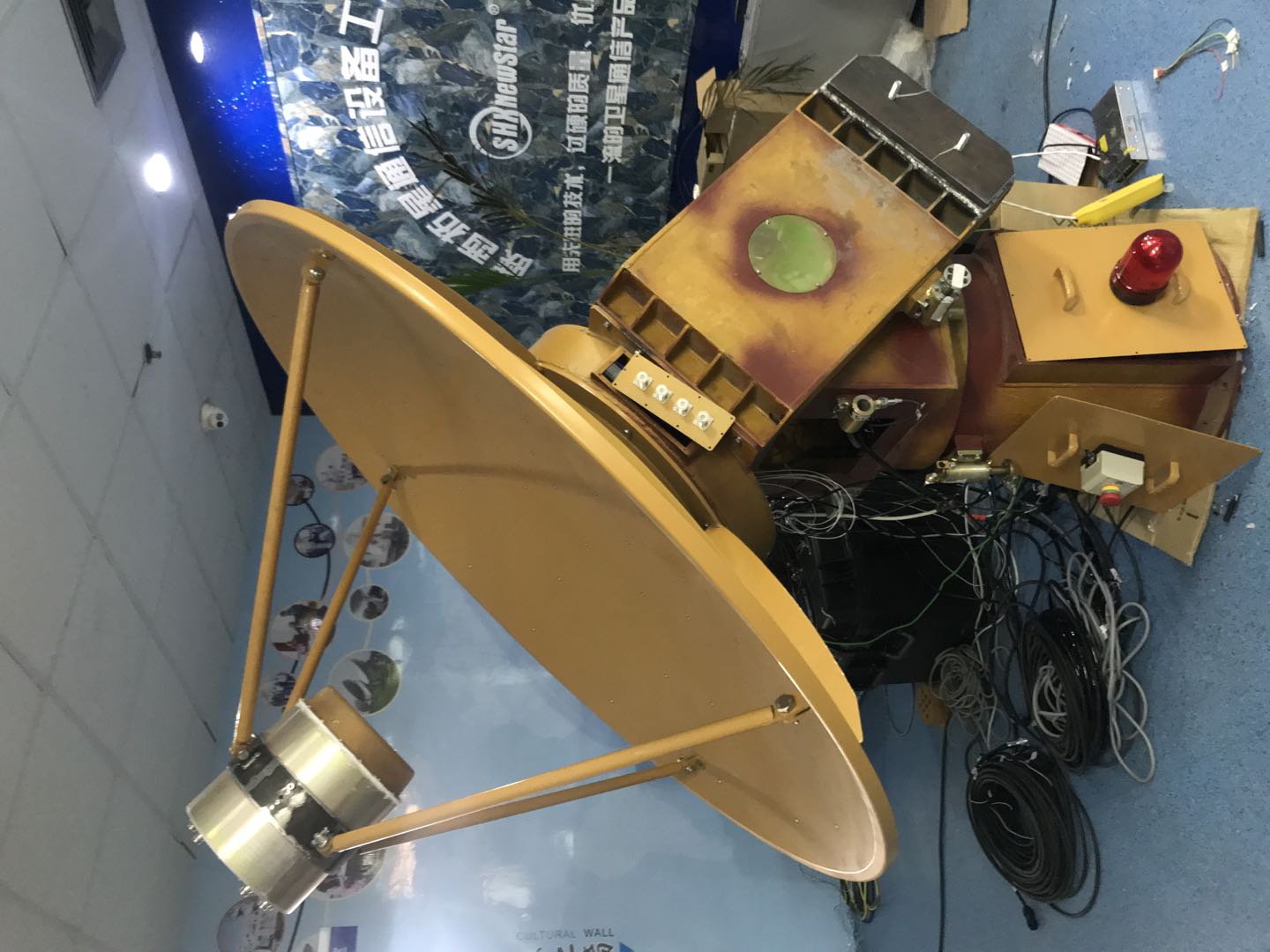 1.5m X band Telemetry Antenna
Description
The 1.5m antenna and vehicle-mounted remote sensing terminal comprises: a shelter and a vehicle. The antenna is installed on vehicle-carrying shelter for continuous tracking and receiving of high-speed flying targets.
Characteristics:
1) Vehicle-mounted, which ensures certain mobility through vehicle trailer;;
2) High-speed communication between the airborne pod and the ground equipment;
3) The ground equipment is able to display with the 2D/3D real-time test situation;
4) The ground equipment has the function of temporary storage of test data, which ensure the fast storage of multiple flight data;
5) Able to monitor and record the ground environment.
RF SPECS

NS-SE(X)-150

Frequency

2200 MHz~2400 MHz

2025 MHz~2120 MHz

Gain, dBi

≥27.0dB,@2.025 GHz (LNA in)

≥27.7dB,@2.2 GHz (BUC out)

Polarization

Circular

VSWR

≤1.5:1

Axial ratio(on axis)

≤1.5dB

Sidelobe

≤-16dB (1st side lobe); ≤ITU-RS.580-6 compliant (others)

Surface accuracy

≤0.8mm (RMS)

Antenna noise

≤70K (clear sky, elevation angle ≥5°)

Port isolation

Rx-Tx≥85 dB

Tx-Rx≥85 dB

Rx-tracking≥65 dB

Feed type

Single channel single pulse

Null depth of difference beam

≤-35dB (pair sum normalization)

Operating voltage

AC 220 V~230 V, 50 Hz~60 Hz

Other requirements

1)A coupler is added between the antenna and LNA for injection test; and a coupler is added at the BUC out for

output test.

The coupling port is connected with the interface of the signal transfer board of the antenna base.

2)A manual locking mechanism is provided to lock the antenna in antenna stowed position;

3)The locking mechanism is easy to operate and accessible;

4)Equipped with manual control box and handle control parts and operating handle functions;

Manual control of the antenna to track the target is available when the ACU software or ACU controller fails.
Share your thoughts
Showing

6

of

0

reviews
Consult an antenna expert now to

purchase

or

customize

your antenna.
Contact Us Now