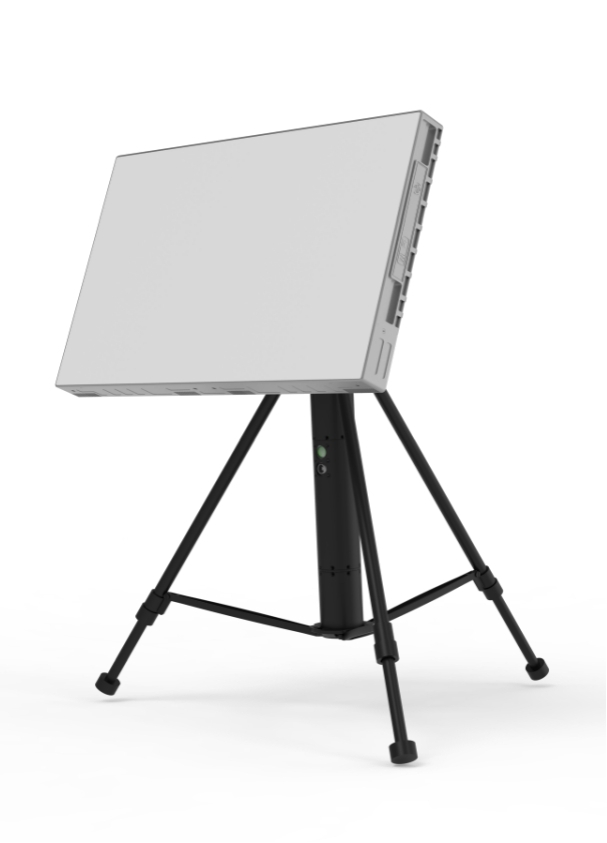 0.5 m Ka Automatic Satellite flat portable station
lIndependent research and development, with independent intellectual property rights
Small size; weight is no more than 12Kg; It can be carried by one single person
The integrated automatic star alignment device with national patent can be disassembled with one key
Description
0.5 m Ka Broadband Automatic Satellite flat portable station station developed in China with completely independent intellectual property rights. The weight of the whole machine is no more than 12kg, which is superportable and suitable for outburst emergency rescue; The portable station canbe deployed, aligned to the satellite and the satellite link can be opened within3 minutes, and the power on and network access can be realized withoutcumbersome operation. The utility model has the advantages of small volume,light weight, excellent waterproof performance, one key disassembly,convenient carrying, simple opening and operation, etc. It can be widely usedin emergency, fire protection, public security, electric power, water conservancy,petroleum, meteorology, civil air defense, aerospace, military, operators and other industries.
Mechanical properties of the star alignment device
Share your thoughts
Showing

6

of

0

reviews
Consult an antenna expert now to

purchase

or

customize

your antenna.
Contact Us Now