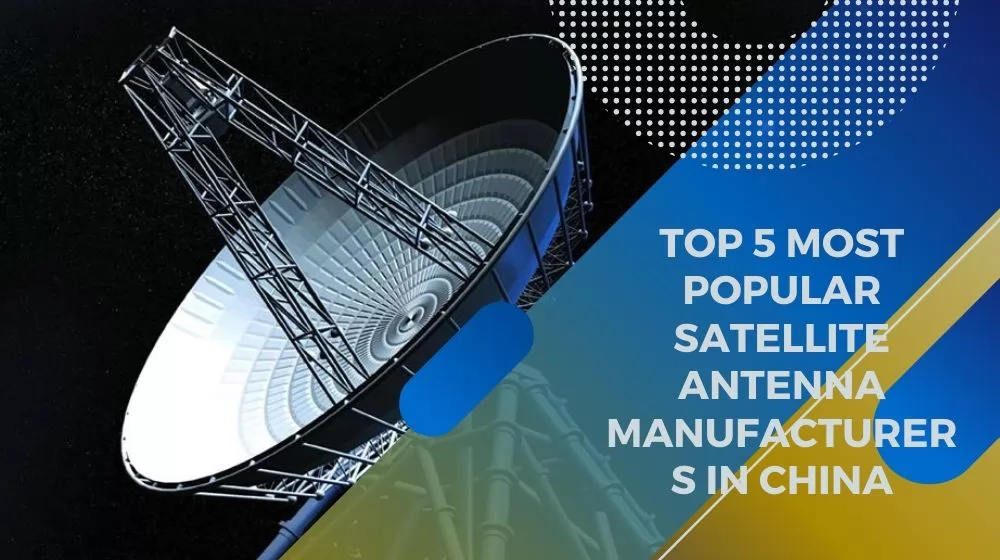 Whether you want to buy a satellite antenna or a telemetry antenna, choosing the right satellite antenna manufacturer is very important. Since the demand for communication continues to increase, satellite antennas and earth station antennas have received more and more attention. With the increasing sales of satellite antennas, we see more and more Chinese satellite antenna manufacturers. If you are a communications provider or an individual user and are looking for the best customized satellite antenna, these Chinese satellite antenna manufacturers will be the best choice. Next, we will recommend some Chinese satellite antenna manufacturers.
The main product types of Newstar's high-quality satellite antennas
The earth station antennas we produce have ultra-precision panels, excellent RF performance (sidelobe and XPD), cover multiple frequencies, and accept customization. 2-port and 4-port feeder systems can be used in multiple frequency bands. Exquisite craftsmanship is used in manufacturing, including hot-dip galvanized steel parts, high anti-rust craftsmanship, and limited or full-motion structures.

The Telemetry Antenna has a high-efficiency double reflector that can achieve the best G/T, and there are a variety of sizes from 1.8m to 13m to choose from. Each axis of all systems is equipped with dual drive motors to ensure reliability and eliminate gaps. Built-in automated system testing for system troubleshooting and confidence.

Newstar's flying antenna has a precise surface, high rigidity, and light weight, so users can easily deploy and use it when in use.
Newstar's high-quality drive away antennas are available in sizes of 1.2m, 1.5m, 1.8m and 2.4m, 4m optional, covering C-band, X-band, Ku-band and Ka-band. Drive away antennas are widely used in disaster relief, oil and gas data return, national defense and homeland security and other fields.
China's top 5 satellite antenna manufacturers
You can find different types and specifications of satellite antenna products on Newstar's website, and we can provide customized services. The following are the 5 best satellite antenna manufacturers in China: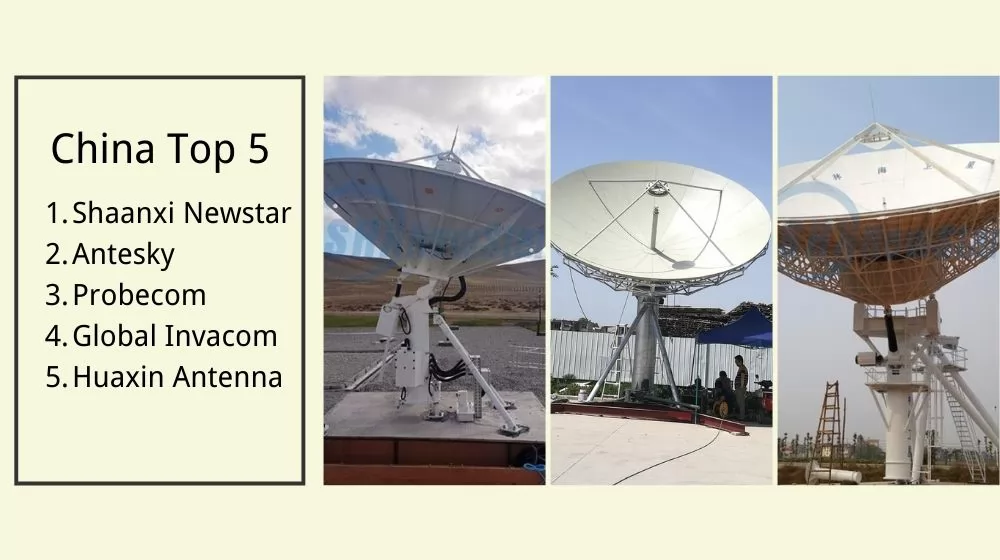 Provide customers with high-quality satellite antennas
Looking for high-quality, high-precision, and easy-to-use satellite antennas made in China? Newstar has reached the standard and has provided a lot of customized projects. Customize your needs, enhance your experience, and create more value. Newstar offers a wide range of satellite antennas at affordable prices, so you can find the right product for your team within your budget.
The production and manufacture of each satellite antenna needs to be checked. This requires our technicians to have qualified technology, and all Newstar employees have experience and capabilities in satellite antenna-related fields such as telecommunications and infrastructure, so we can manufacture high-standard and high-quality satellite antenna products for customers .
At Newstar, we have various types and specifications of high-quality satellite antennas. All our products provide the most complete service, from pre-sales service to after-sales installation and maintenance.
Buy high-precision satellite antennas from China
Shaanxi Newstar will be your best choice for purchasing high-precision satellite antennas. We have many choices and any specifications you want, including earth station antennas, telemetry antennas, flying antennas, drive away antennas, and customized satellite antenna products. Even if there are many products, we can guarantee their quality.
As the best satellite antenna manufacturer, we hope that every transaction, no matter what the product is, can be quickly and perfectly delivered to the customer's audience. Visit our website now and contact us for the latest orders and consultations.